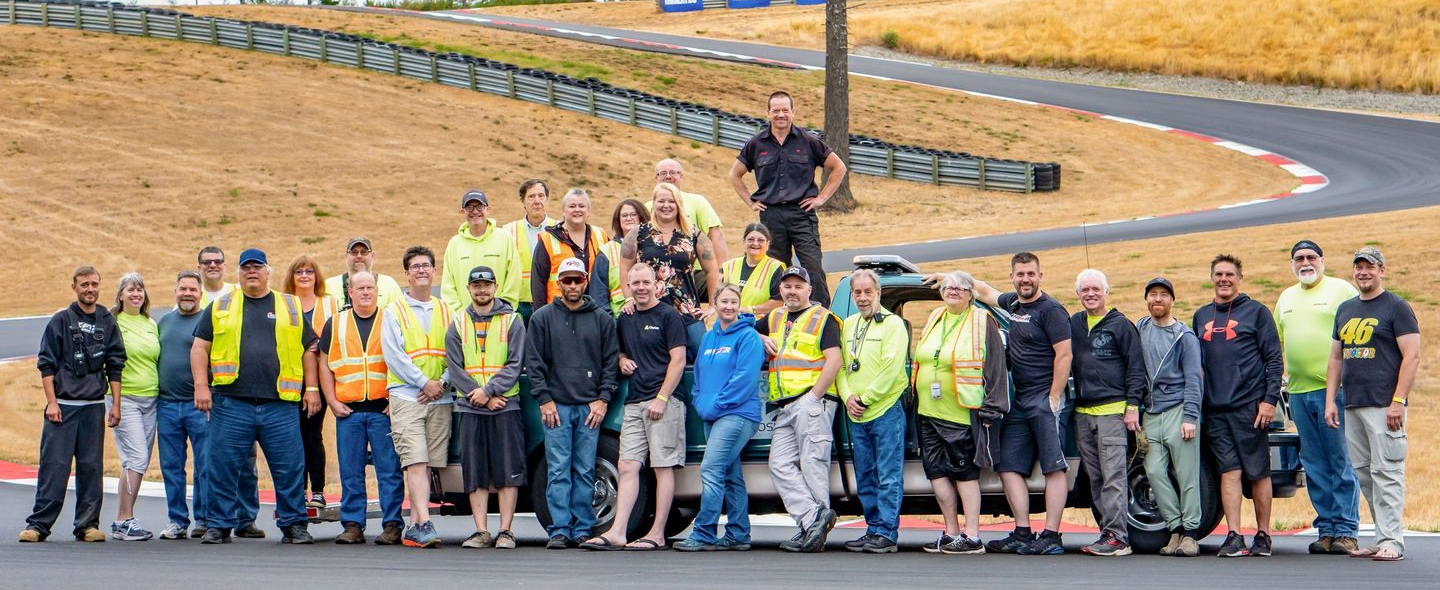 Volunteer with us
Volunteers are the heart and soul of WMRRA. They organize our race events, help keep us safe on track, and do the work behind the scenes to ensure we can continue to participate in the sport we love. There are a wide variety of opportunities for all talents and interests - even if you're not a racer!
Select an opportunity to contact us and learn more about how you can help. If you think you can contribute in a way not listed there is still opportunity for you to get involved. Pick the closest opportunity (or reach out to an executive board member) so you can start contributing to the club.
Race day volunteers
Folks who do all the things on and off the track that keep race events running smoothly and safely.
Some jobs require a commitment for a full race day, but many can be performed for only part of the day or before/after racing.
Club volunteers
Folks who put in the work behind the scenes to operate and grow the club.
These jobs offer fairly flexible hours and committments and don't necessarily require work on race event days.