It may be the off season but the volunteer work doesn't stop. Since the last round ended, various folks have
Finalized season points
Hosted rules committee to consider and incorporate rule proposals
Worked to find equipment such as new radios, batteries, for next season
Planned the WMRRA Awards Banquet
Opened 2022 License Registration
Released the 2022 Rulebook
Planning the 2022 Novice Racer School (NRS) - look for an announcement soon!
While a lot of people volunteer with WMRRA, we could always use more folks to step up and help out. It takes a lot of people to make our club work. Like most non-profit organizations: you get what you put in.
To make it easier to know what opportunities exist, one of our volunteer website maintainers, Anna Piechowski put together a new volunteer portal that advertises some of the opportunities that exist to help contribute to our club.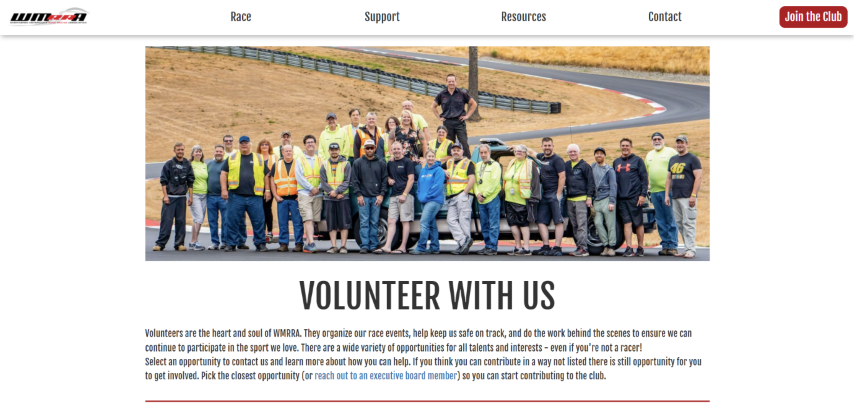 If you think an opportunity was missed, or you have a way you can contribute to the club that isn't listed, reach out to either Cliff (president@wmrra.com), Colt (1stVP@wmrra.com), or Chris (2ndVP@wmrra.com). There is always room for another volunteer.
Chris Wilcox. 2nd VP, WMRRA